Innovative, Cost-Effective and Durable
Pro Shield® is a composite manhole cover and base (sump ring) solution that protects below-ground equipment from water infiltration.

EXPLORE
Eliminating Damage to Underground Equipment
PROBLEM
A common problem impacting owners of underground equipment, including gas stations, is surface water and contaminants leaking into the equipment from the surface, corroding or otherwise damaging the equipment.
Once this damage occurs, the underground equipment will eventually need to be repaired or, at worst, replaced.
SOLUTION
Constructed of a highly durable industrial-grade composite material, Pro Shield® is made to withstand the harshest environments and designed to direct surface water away from the equipment and into the surrounding gravel, leaving your equipment safe and dry.
Stops water from infiltrating equipment
Provides ventilation
Provides an innovative method
Saves up to $50,000 per tank


The Difference
Completely Stop Water Infiltration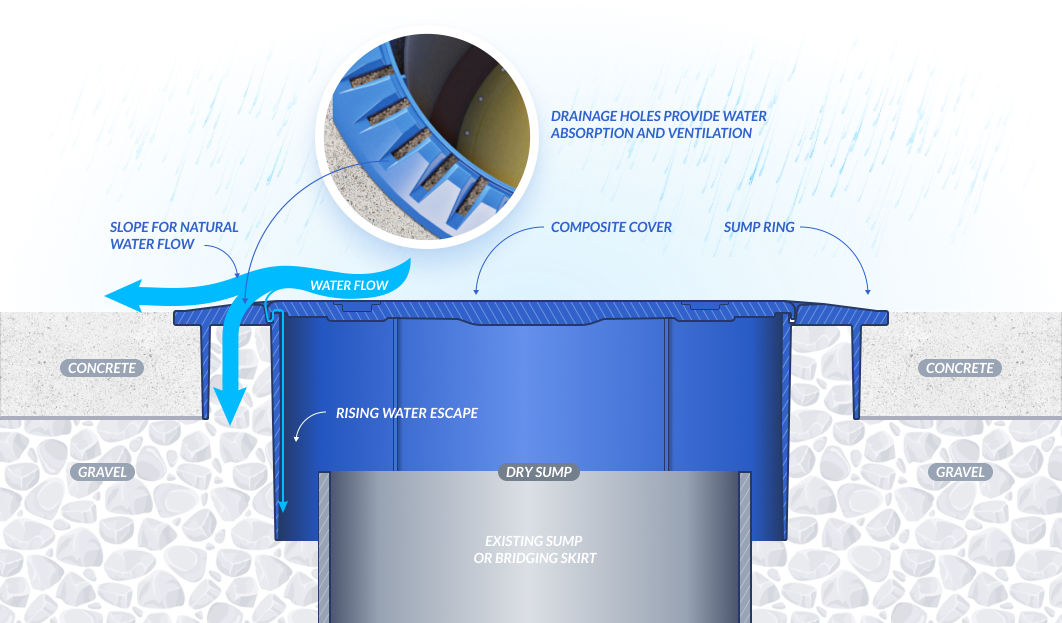 Pro Shield®
includes two main elements, a composite cover (lid) placed on top of supporting base. The lid acts like an umbrella navigating water away from the manhole into the drainage located in the supporting base and away into the gravel.
Our innovative, patented design (US9464401B2) does not use any type of sealing gaskets, instead it routes water into the drain, keeping it away from the equipment.
The solution fits on top of existing equipment, no need to rip and replace equipment, including gas station sumps.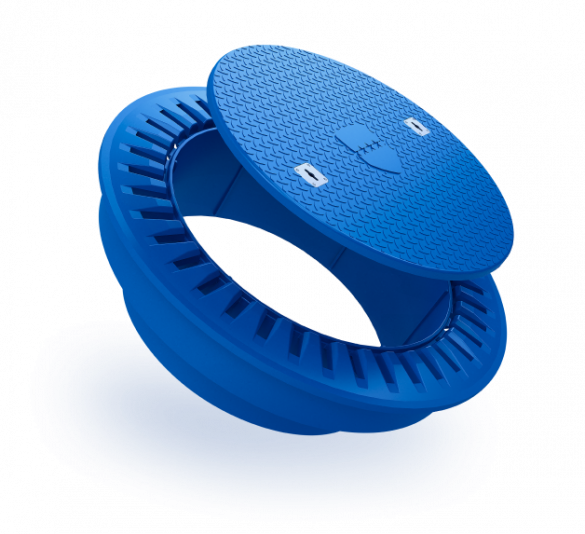 Benefits
Saves 75% on parts and labor normally needed for retrofits
No business interruption during installation
No hinges, bolts, wearable or mechanical parts that need maintenance or replacement
Durable, performance does not degrade with time and never needs repainting
Eliminates water inflow, eliminating the need for monthly inspections and costly water disposal
30-year manufacturer warranty for peace of mind
PROTECTED BY US PATENT US9464401B2
290 BILMAR DR. PITTSBURGH, PA 15205